Repairs en equipment remanufacturing
Steel is the most important building material in the world. The number of possible applications of metal-opportunities are enormous. But there are also numerous limitations. Too often material selections are based on local conditions or minimum specifications without sufficient care for The Total Cost of Ownership. In general cuttings costs is the main reason for what appears afterwards, wrong choices with even higher costs as a result. Due to corrosion for example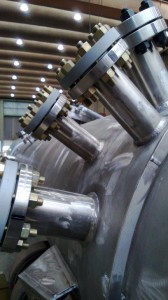 .
Schelde Exotech specializes in the processing of exotic metals that are used in the chemical, petrochemical and high-tech applications. It is the ideal partner for expert and independent advise on complicated material selections and corrosion resistant applications .
Knowledge in the field of engineering, welding technology and metallurgy is not only used in new construction projects, but also for the replacement and repair of existing equipment. This equipment can be repaired in situ or in our workshops in Flushing:
- Replacement of heat exchanger tubes (welded or rolled joints).
- Repair of damaged welds.
- Renewal of equipment parts
- Renewal of equipment.
- Weld overlay of corrosion affected areas.
- Weld overlay using corrosion resistent metals (SAW, GTAW, ESW).
Using our engineering knowledge and contacts with the authorities, we can assist you to perform repairs and replacements within the permit structure.
Always ready for rush assignments
In our workshop in Flushing(15.000 m2) we have a wide range of cutting and machine tools enabling us to complete emergency repairs in house.
Our own staff is 24/7 available, both on site and in Flushing.
Schelde Exotech has its own inspection department with SKO qualified personnel and own equipment for Ultrasonic, Magnetic, Penetrant and Visual inspection. In addition Schelde Exotech has a PMI tester available and is the company one of the few manufacturers with private Helium Leak Testing capabilities.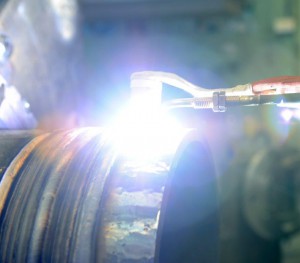 Know how
With two welding engineers, a metallurgist, a level 3 NDT inspector and a lot of experience in the field of complex repairs and replacement, Schelde Exotech has the knowledge and skills to compose and implement repair and replacement plans .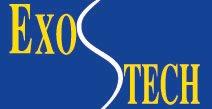 Schelde Exotech
Koningsweg 2,
4381 NA Vlissingen
PO Box 531,
4380 AM Vlissingen
The Netherlands
T. +31 (0)118 485956
F. +31 (0)118 485959
info@exo.schelde.comwww.exotech.nl