Microbiologic Influenced corrosion (MIC)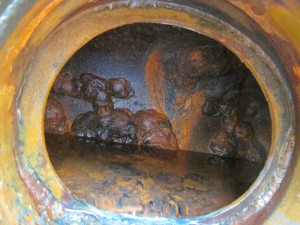 Although corrosion is an electrochemical process, in 30 – 50 per cent of the cases it is caused or accelerated by microbiological activities. Microbial corrosion is preventable but is a complex issue once its there.
SEM (Scanning Electronic Microscope) and EDX analysis (X-ray diffraction) make it possible to demonstrate the involvement of micro-organisms in the corrosion mechanism such as in sulfate reduction, sulfur and iron oxidation. In order to obtain a reliable indication Q-PCR (Quantitative Polymerase Chain Reaction) offers a fast and trustworthy method for detecting and quantifying microorganisms using the DNA or RNA. After all, the more bacteria of the wrong kind, the higher the corrosion rate usually is. Sometimes up to 1000 times faster than a "normal" corrosion mechanism. The protective biofilm that is created by the microorganism itself, make it very difficult to effectively fight the bacteria. One more reason not to experiment, but quickly take action using proven techniques.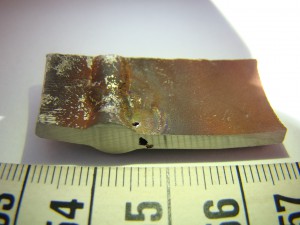 Examples of micro-organisms that may be involved in the corrosion process:
- Sulphate reducing bacteria
- Sulfur oxidising bacteria
- Iron oxidising bacteria
- IJzeroxiderende bacteriën
- Methane producing microorganisms
Prevention is better than cure. Once biocorrosion is present, it is very difficult to get rid of it again 100%. Thanks to the development of a practical method providing the monitoring of biocorrosion, the risk of damage can be controlled. Preventive measures can be taken in time when the threat is relevant.
In cooperation with renowned partners the Corrosion Control Technlogy Alliance offers a comprehensive program to prevent and cure microbial corrosion.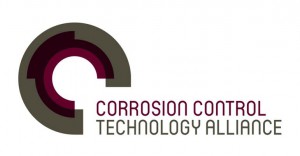 Corrosion Control Technology Alliance
Contact: Frans van der Kolk
T. +31 (0)10 234 1082
F. +31 (0)10 234 11726
kolk@corrosioncontrol.nl